(Check back in here regularly for new Flax Butter recipes and ideas!)
Thank you Vegetafull, Carol Clayton, for this delicious recipe!

These Super Seed Energy Bites are loaded with nutrients and make the perfect healthy snack, all while tasting like a chocolate treat! This easy to make recipe comes together in just 20 minutes and is vegan, gluten-free, and oil-free!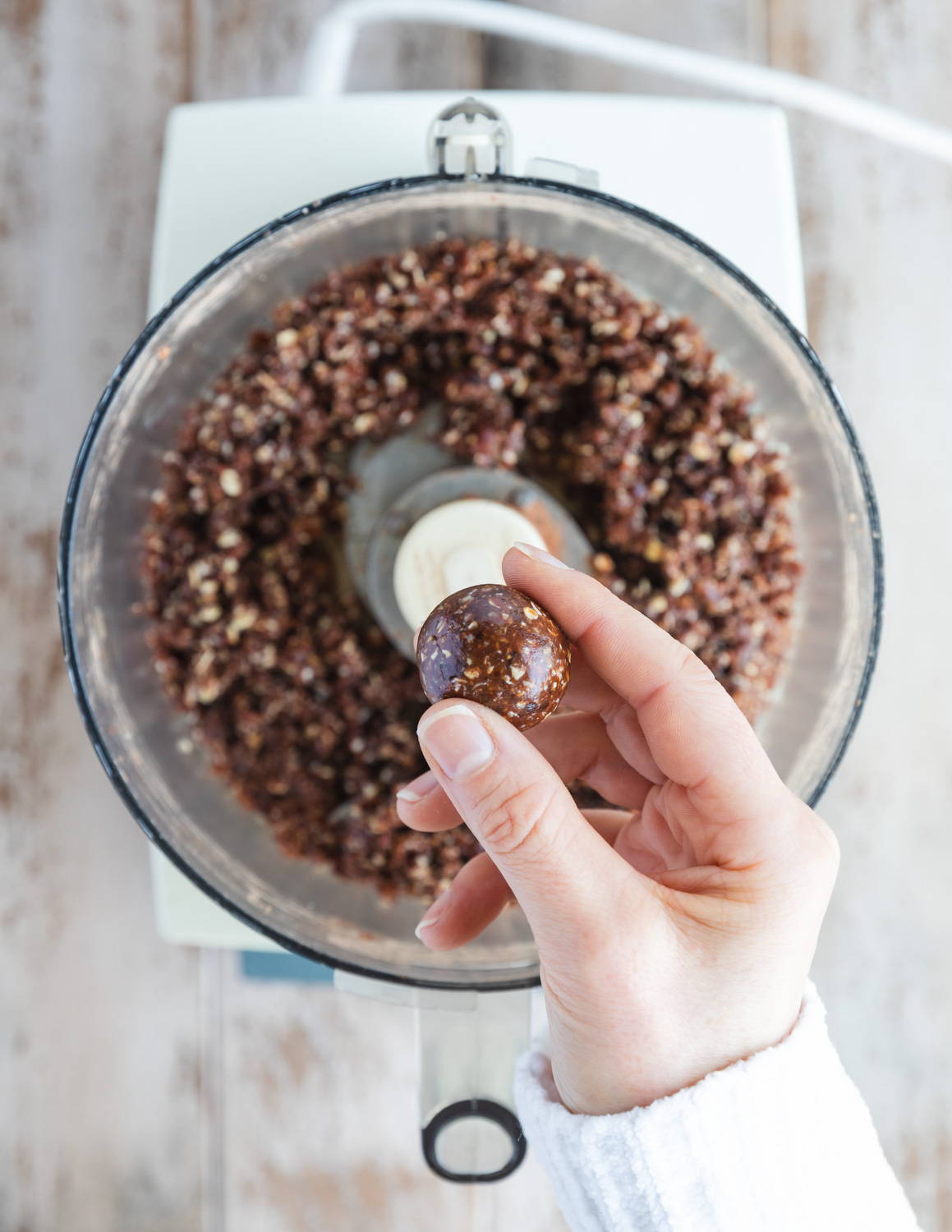 How to make Super Seed Energy Bites


First, give your dates a squeeze. You want them to be nice and soft. If they feel stiff, pop them in the microwave for 5-10 seconds until soft and almost sticky.


Add the dates and the rest of the ingredients to a food processor (not a blender). Using the pulse setting, process the mixture until it begins to look like coarse sand. Continue to process until a tablespoon of the dough can be rolled into a smooth ball. You may have to stop a time or two and scrape the sides of the container.


Scoop out 14 tablespoon sized balls and roll them between your palms until smooth.


Pour the sesame seeds in a small dish and roll the energy bites around in the seeds so they are coated all over. Press the seeds into the bites by rolling them between your palms.



Store in the refrigerator for firm energy bites or in the pantry for "fudgy" energy bites. They also freeze really well.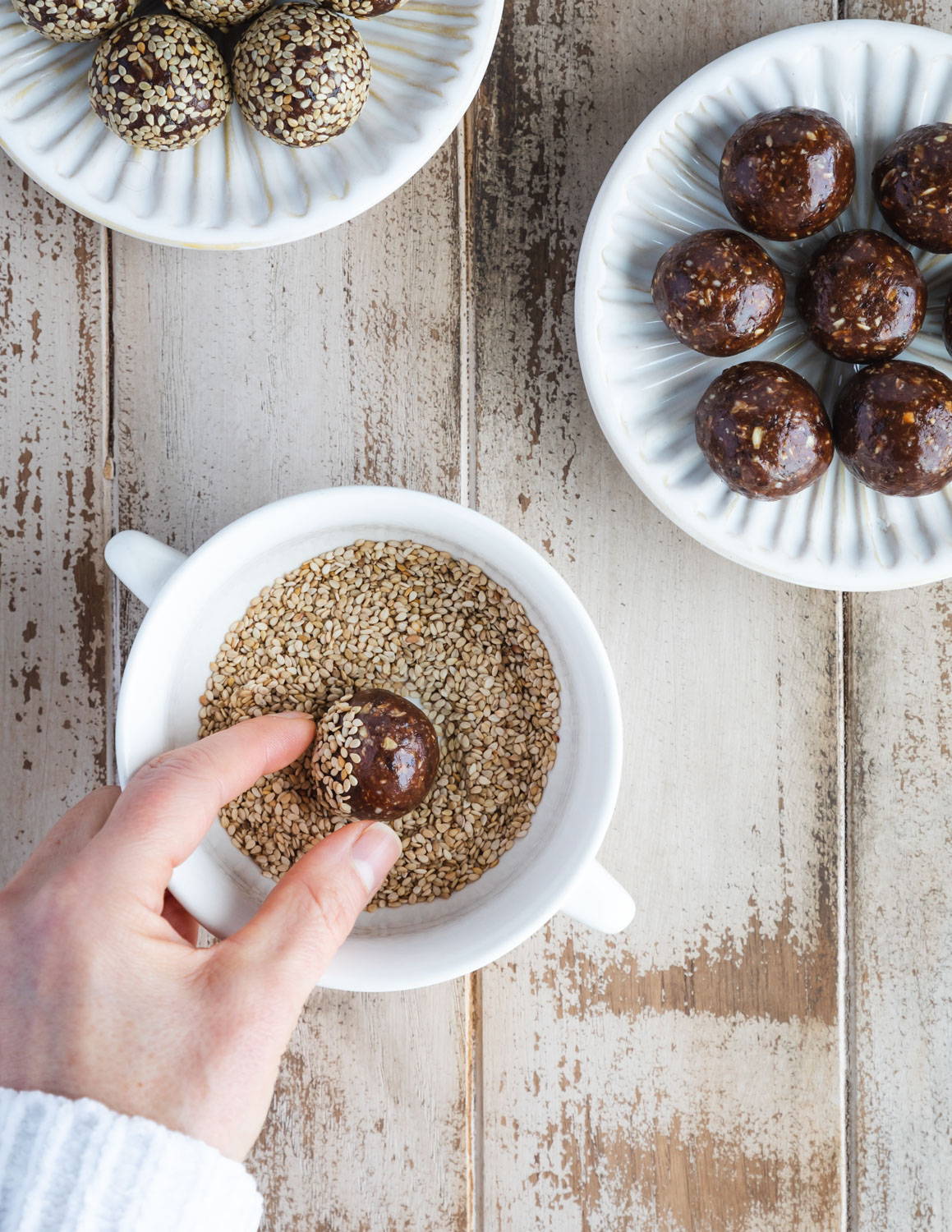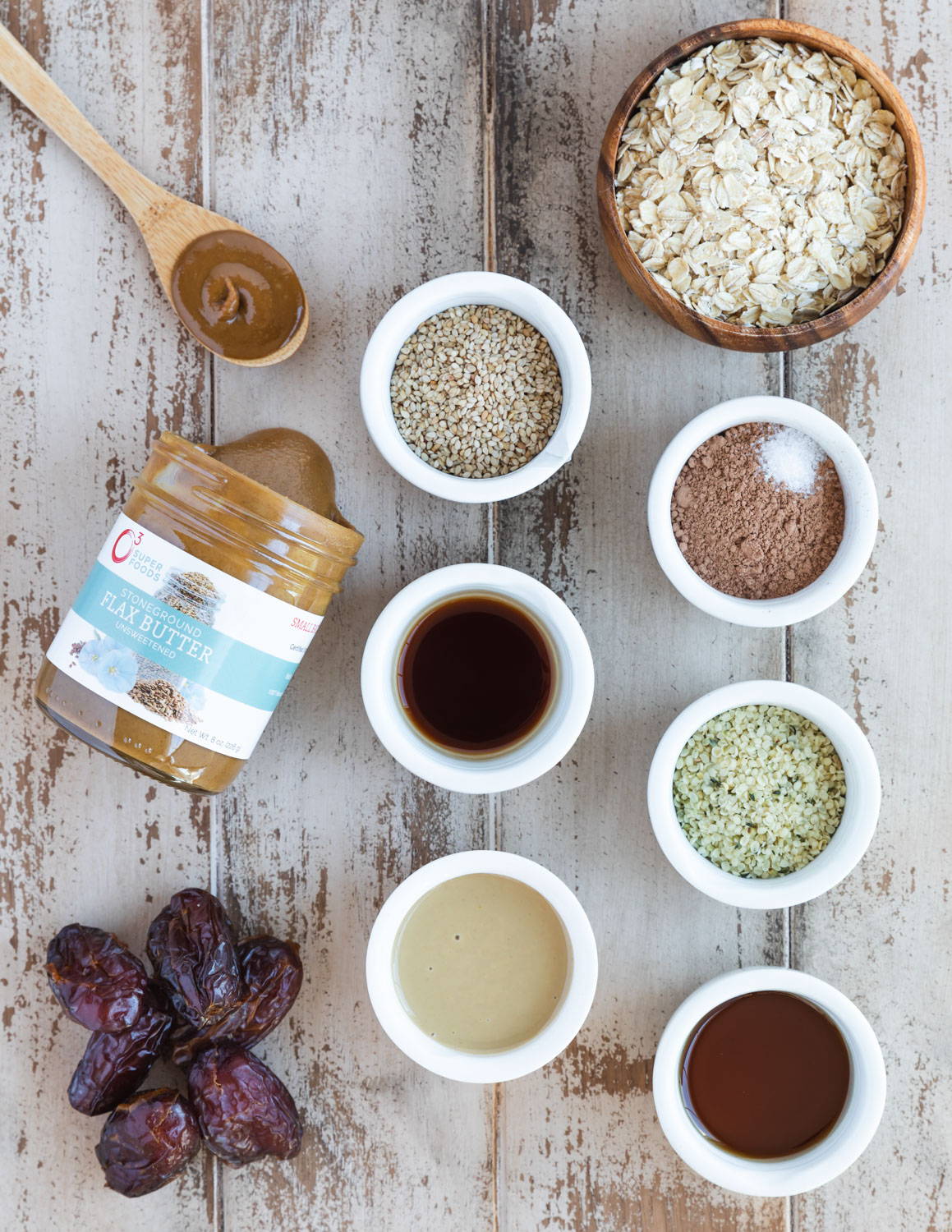 INGREDIENTS

¾ cup (110 grams) of medjool dates, pitted (about 6 large dates)

½ cup (45 grams) of rolled oats

 

3 tablespoons of tahini
2 tablespoons of maple syrup
2 tablespoons of raw cacao powder
2 tablespoons of hemp hearts
1 tablespoon of O3 Superfoods Flax Butter
1 teaspoon of vanilla
¼ teaspoon of fine sea salt
2 tablespoons of sesame seeds (for rolling the bites in)
Makes 14 (1) tablespoon sized energy bites!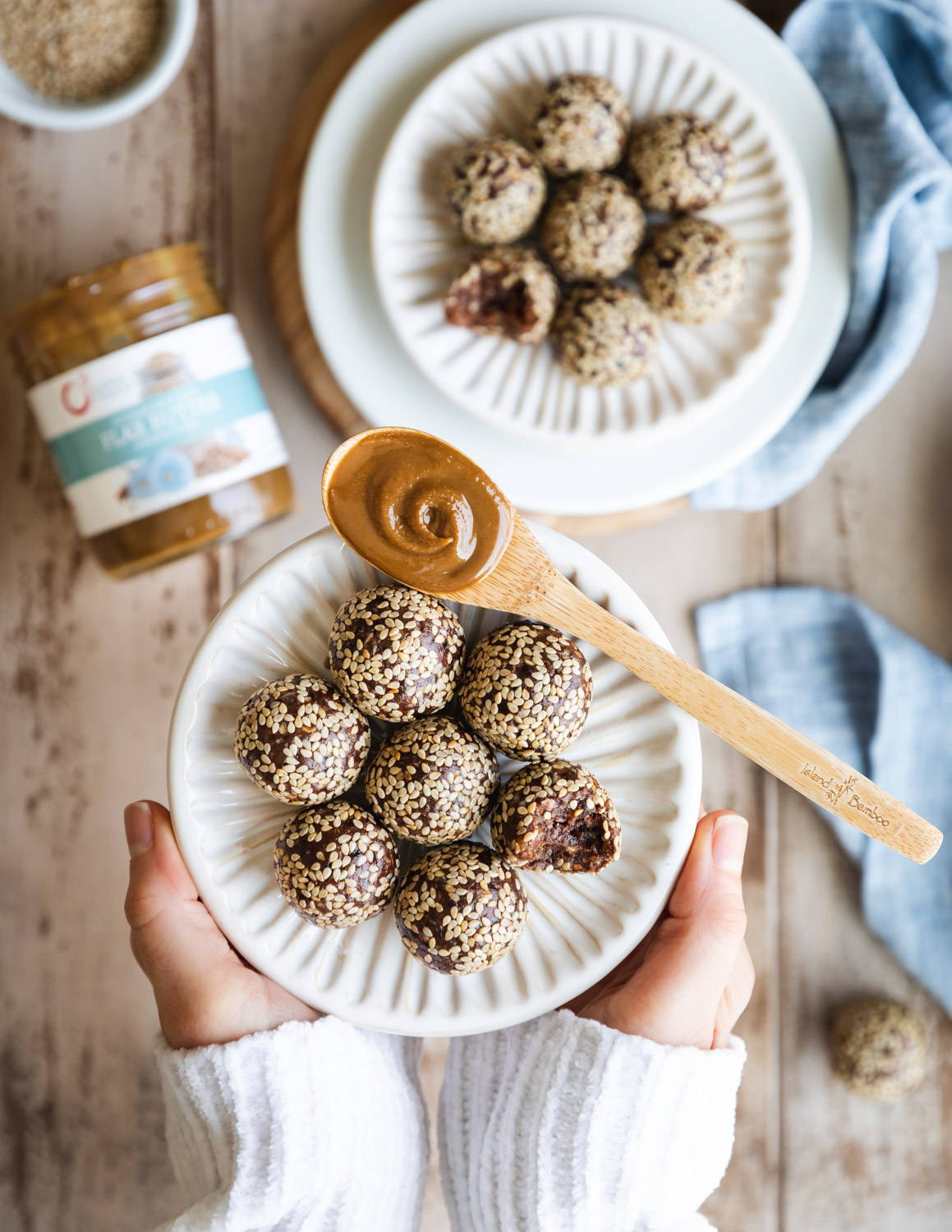 Enjoy anytime you need a tasty pick-me-up. Energy bites also make great travel snacks!