O3 Superfoods Flax Butter Cookies
(Check back in here regularly for new Flax Butter recipes and ideas!)
It's hard for most of us to pass up a good cookie. For kids it's impossible. We've got a great recipe that will allow you and your kiddos to get your cookie fix and a serious dose of protein, fiber, & Omega 3! Seriously, this may be the best recipe to secretly insert healthy food into your kids diet to come along ever.
With these cookies your child will also be getting some serious super nutrients served up in a way that makes them totally bioavailable. That's because O3 Superfoods Flax Butter is stone ground, using ancient wisdom to bring out the maximum nutrient potential from the superfood powerhouse that is the humble flax seed.
Here's what you'll need to make super delicious & secretly nutritious O3 Superfoods Flax Butter Cookies:
1 Cup Flax Butter

1 Teaspoon Pure Vanilla Extract

1/2

Cup Granulated Sugar

1 Cup + 1 Tablespoon Light Brown Sugar

2/3 Cup Unsalted Butter

1

1/3

Cup All Purpose Flour

1

Teaspoon Sea Salt

1 Teaspoons Baking Powder

1/4

Cup Organic Unsweetened Apple Sauce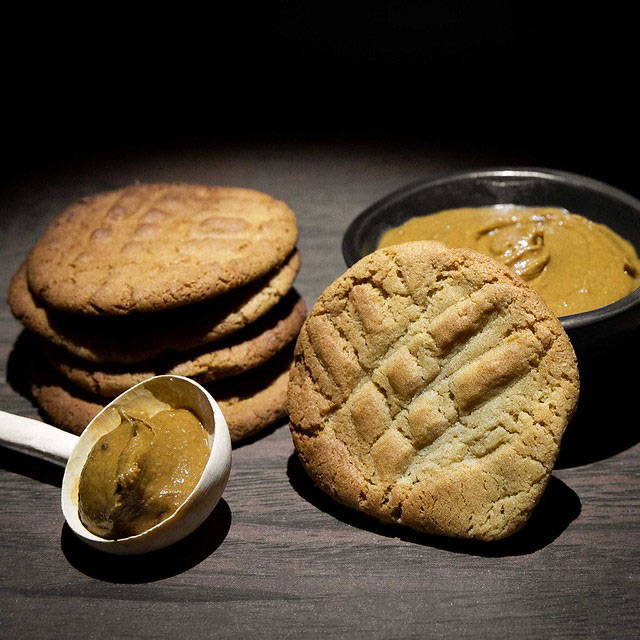 Instructions:
Preheat the oven to 350 degrees and grease some cookie sheets. Melt the butter and add it to the mixing bowl together with the vanilla and sugar. Add the unsweetened apple sauce. Still in the O3 Superfoods Flax Butter. Mix together the flour, salt and baking powder and add to the Flax Butter Mixture, combining thoroughly. Form mixture into small balls with the palm of your hands and place them on the cookie sheet. (the balls not your hands!) Press each cookie twice with the back of a fork to make crisscross designs. Bake about 8 to 10 minutes until firm.