Healthy Vegan Cookie Dough
A healthy vegan cookie dough recipe you can devour straight from the bowl! It tastes crave-worthy just like raw chocolate chip cookie dough made from scratch. This protein-rich recipe takes just 10 minutes to make and is dairy-free, gluten-free, and vegan. Made safe without eggs or raw flour!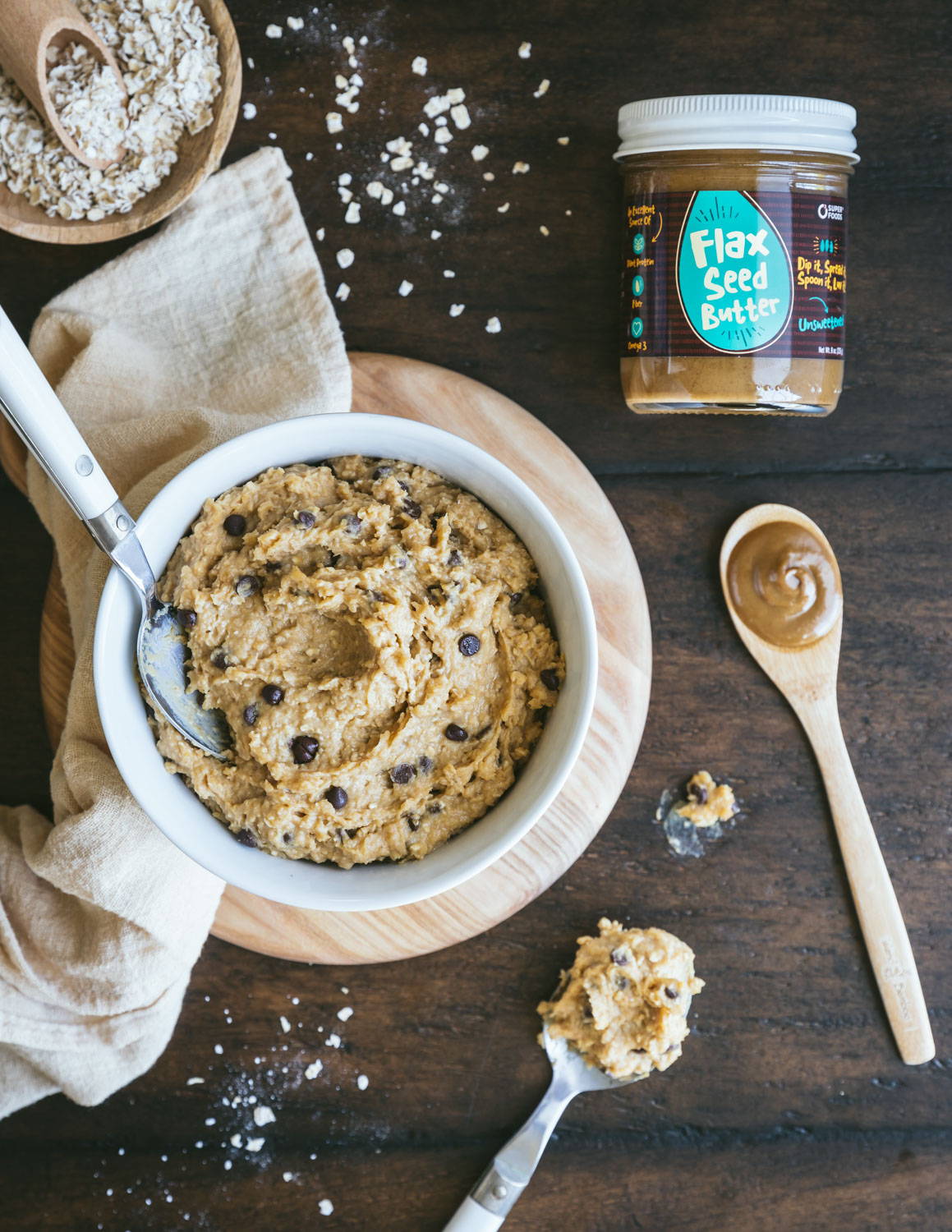 HOW TO MAKE HEALTHY VEGAN COOKIE DOUGH
Grab a food processor (not a blender) and tumble in your chickpeas followed by the maple syrup, peanut butter, flax butter, vanilla, baking soda, and salt.

Process for 20-30 seconds and check to see if it is creamy with a bit of texture from the chickpeas.

Sprinkle in the oats and continue to process until it resembles cookie dough.

Pour in the chocolate chips and use a spatula to mix them in by hand. You can also use the pulse setting, if you don't mind some of your chips getting chopped up.

Scoop into a bowl to enjoy right away or refrigerate in an airtight container for up to a week.
Notes:
This recipe is meant to be eaten raw and not baked.
(Check back in here regularly for new Flax Butter recipes and ideas!)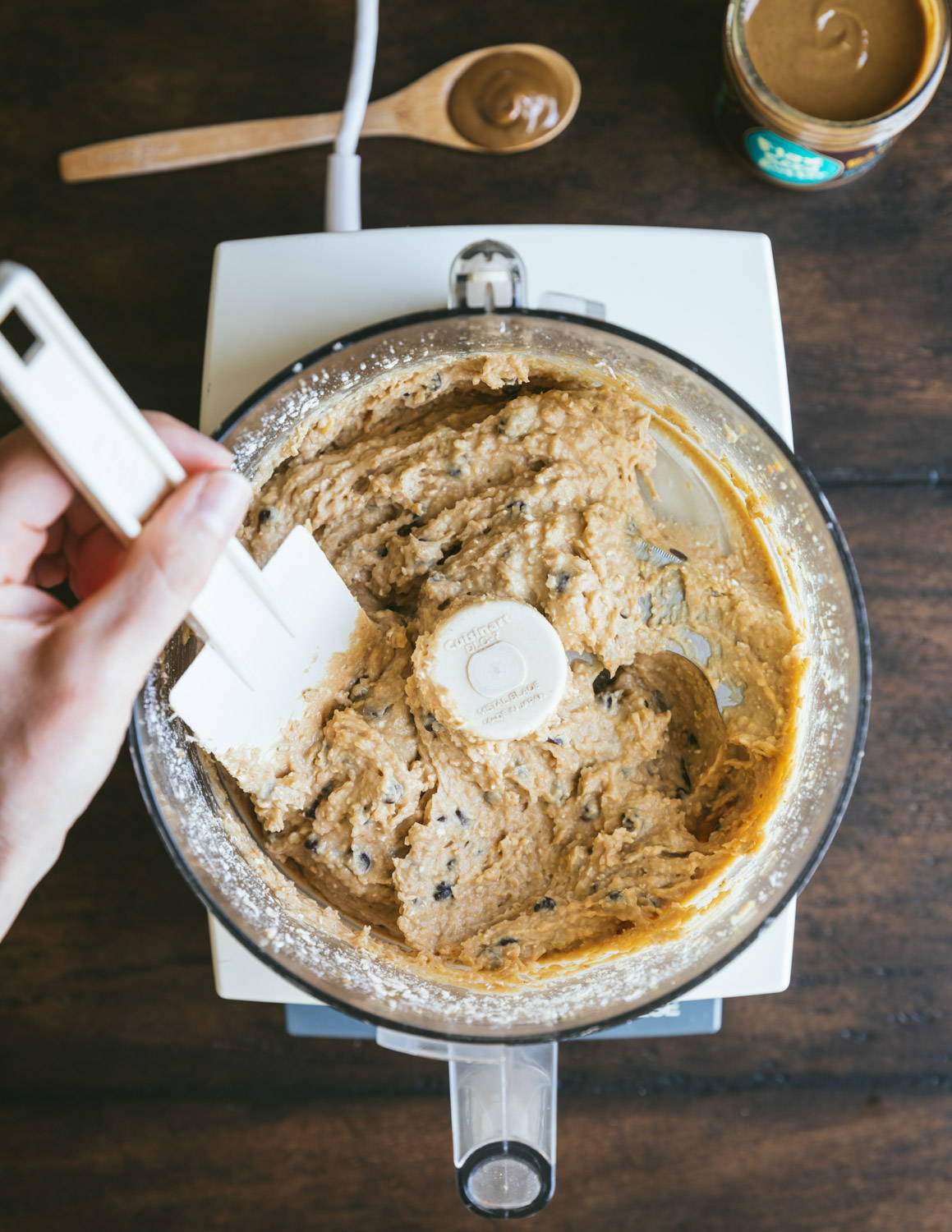 INGREDIENTS FOR HEALTHY VEGAN COOKIE DOUGH
Makes 4 servings
1 can (15 oz. / 425g) of garbanzo beans, drained and well rinsed

¼ cup (2 oz.) of maple syrup

¼ cup of creamy peanut butter

1 tablespoon of O3 Superfoods flax butter

2 teaspoons of vanilla

¼ teaspoon of baking soda (for cookie dough flavor)

¼ teaspoon of fine sea salt or kosher salt

1/3 cup (30 g) of quick cooking oats

¼ cup (40 g) of mini chocolate chips