Chocolate Peanut Butter Spread / 5-Minute Recipe!
Prepare yourself to fall in love with chocolate and peanut butter all over again! This scrumptious 5-minute recipe is made from protein-rich peanut butter, healthy flax butter, and dairy-free chocolate chips. Chocolate Peanut Butter Spread is good mood food at its best, all while being kid-friendly, vegan, and gluten-free!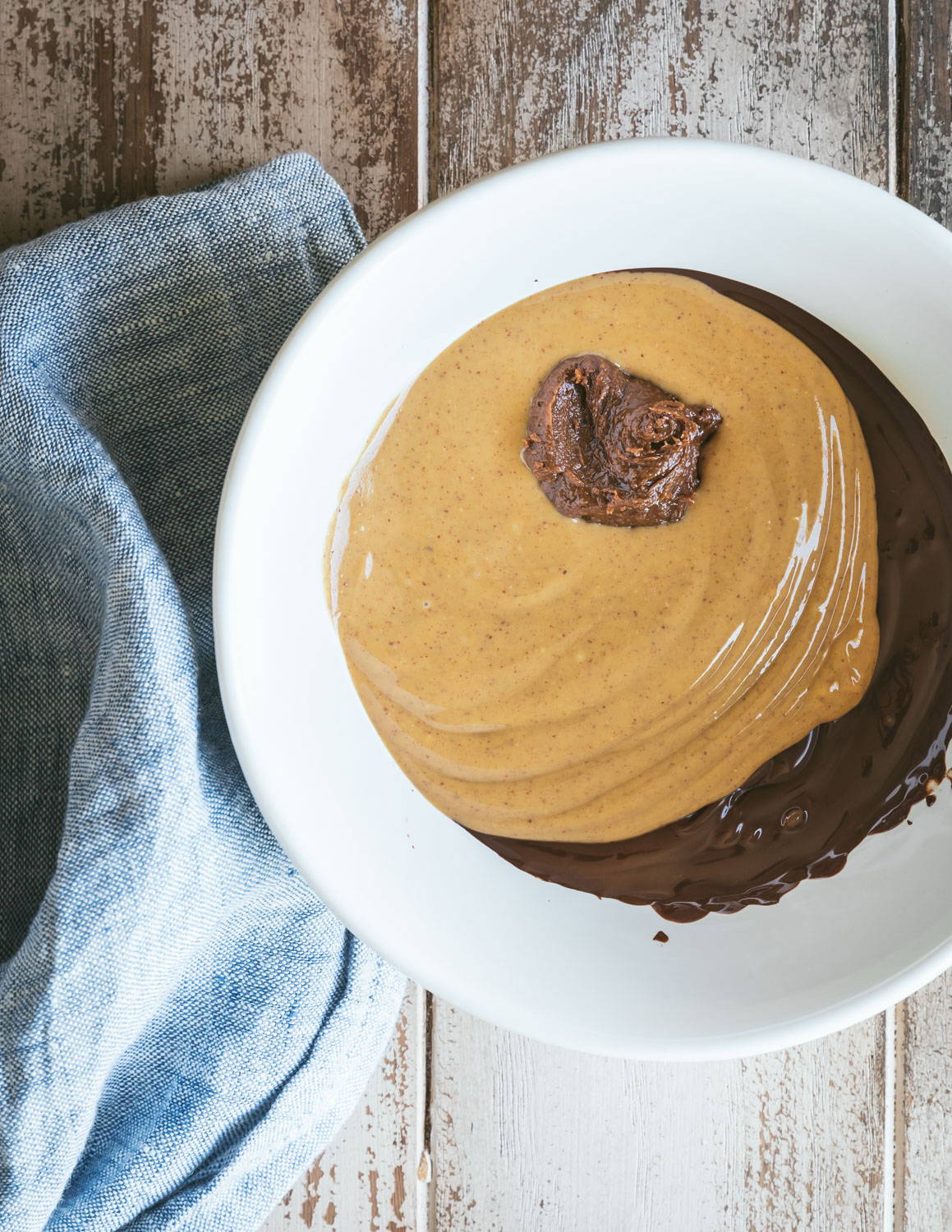 HOW TO MAKE CHOCOLATE PEANUT BUTTER SPREAD


In a small heat proof bowl, melt your chocolate chips. Do this by heating them in the microwave, at 30 second intervals, stirring in between, until completely smooth and glossy. (which is what I usually do) You can also melt the chocolate chips in a double broiler on the stove top.

Scoop the peanut butter and flax butter onto the melted chocolate and mix until smooth. This way you don't lose any precious chocolate or use an extra bowl. It will look drippy at first and then thicken as it cools and sets.

Store in a glass jar in the pantry. (not the fridge)
Notes:
You can use any flavor of flax butter you like in this recipe.
This recipe can easily be doubled or increased. Keep the same ratio of 1 part chocolate chips to 2 parts peanut butter to make as much as your heart (and tastebuds) desire!
Storage: It's totally fine to store chocolate peanut butter in the pantry since all the ingredients are shelf stable. It will become too firm to spread if stored in the fridge.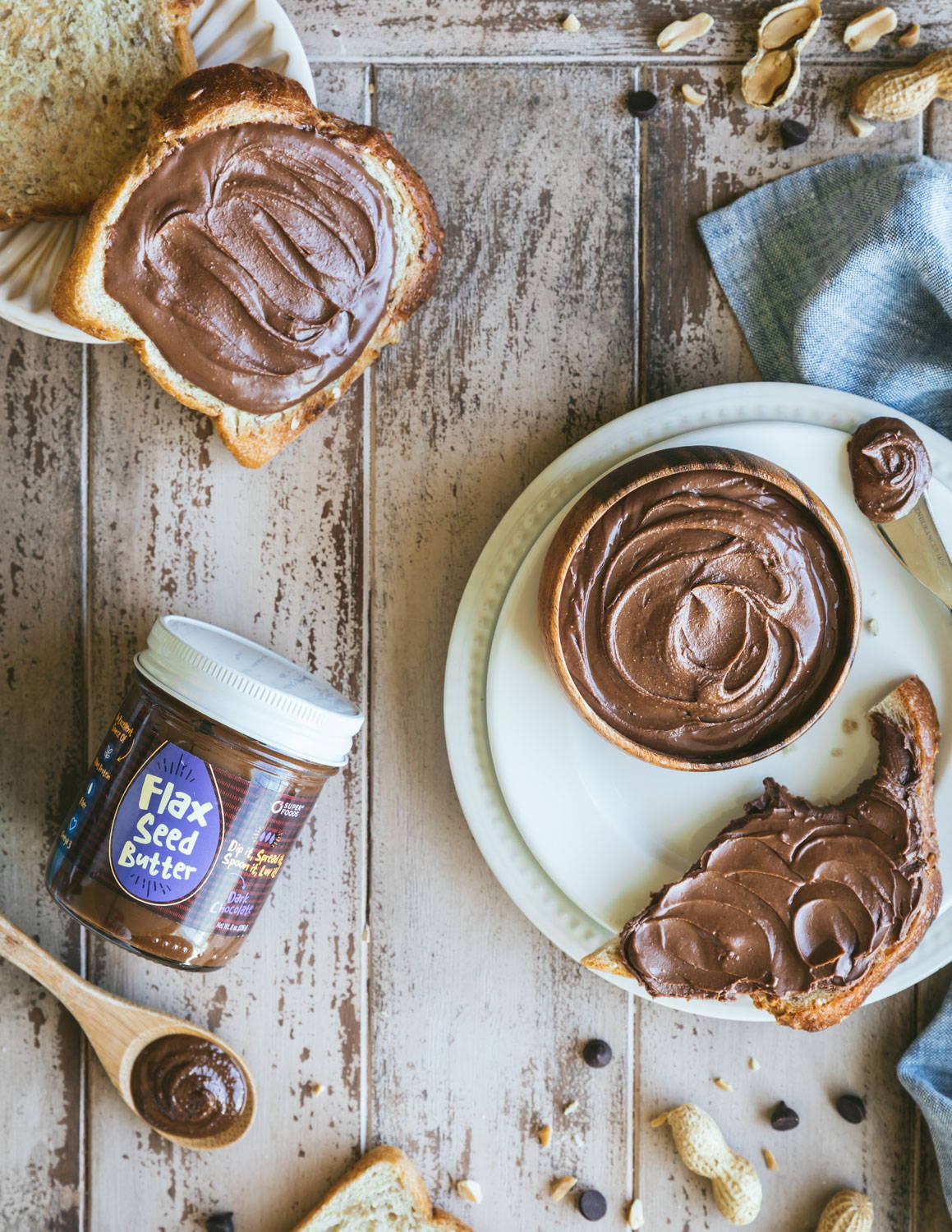 (Check back in here regularly for new Flax Butter recipes and ideas!)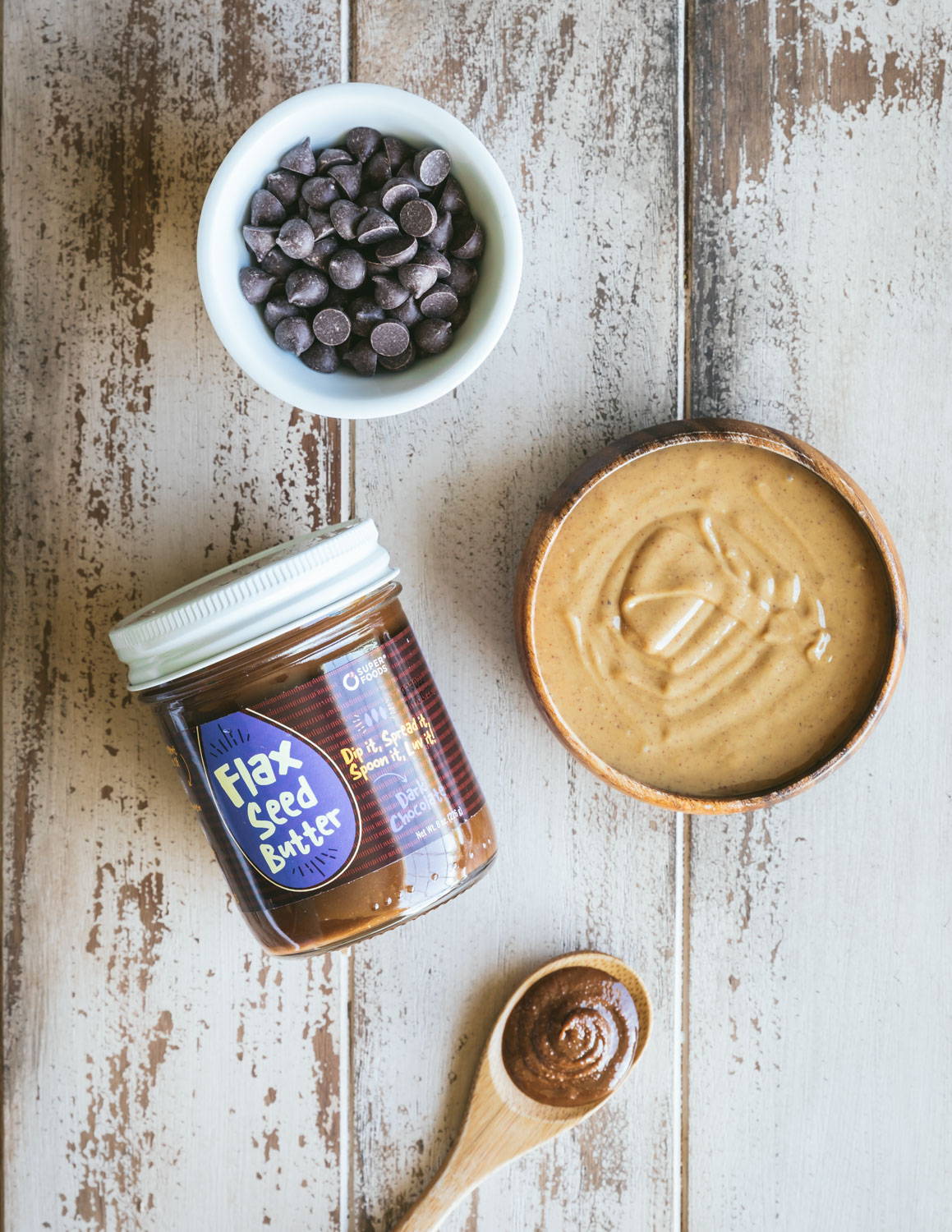 INGREDIENTS
(Makes about ¾ cups)
½ cup (120 g) of creamy peanut butter

¼ cup (42.5 g) of dairy-free chocolate chips (dark or semi-sweet)

1 tablespoon of O3 Superfoods chocolate flax butter

A pinch of salt if using unsalted peanut butter (optional)