Caramel Thumbprint Cookies
Thank you Rain Bowl Foods, Sarah, for this delicious recipe!

These Caramel Thumbprint cookies are made with just a few simple ingredients and perfect for holiday baking. Vegan, gluten-free, and free of refined sugar — give them a try!

HOW TO MAKE CARAMEL THUMBPRINT COOKIES


Preheat the oven to 350° Fahrenheit.



Mix the almond flour, maple syrup, flax butter, melted coconut oil, and salt together until well combined. Move to the refrigerator to chill for 1 hour or more. This allows the coconut oil to harden back up and keeps the cookies from flattening out in the oven.



Scoop out rounded teaspoons of chilled dough and roll into a ball using your hands. Place on a baking tray lined with parchment paper at least 1 inch apart.



Press your thumb softly into each dough ball to create an indent. The cookie dough will likely crack, just make sure the crack doesn't run into the imprint or you may want to roll and try again. If the crack does go into this imprint this may cause your caramel sauce to leak out (depending on how thick the sauce is).



Bake for 15 minutes or until the cookies start to brown on the bottom.



Remove the cookies from the oven and transfer to a cooling rack.



Once cooled, fill each cookie indent with caramel sauce.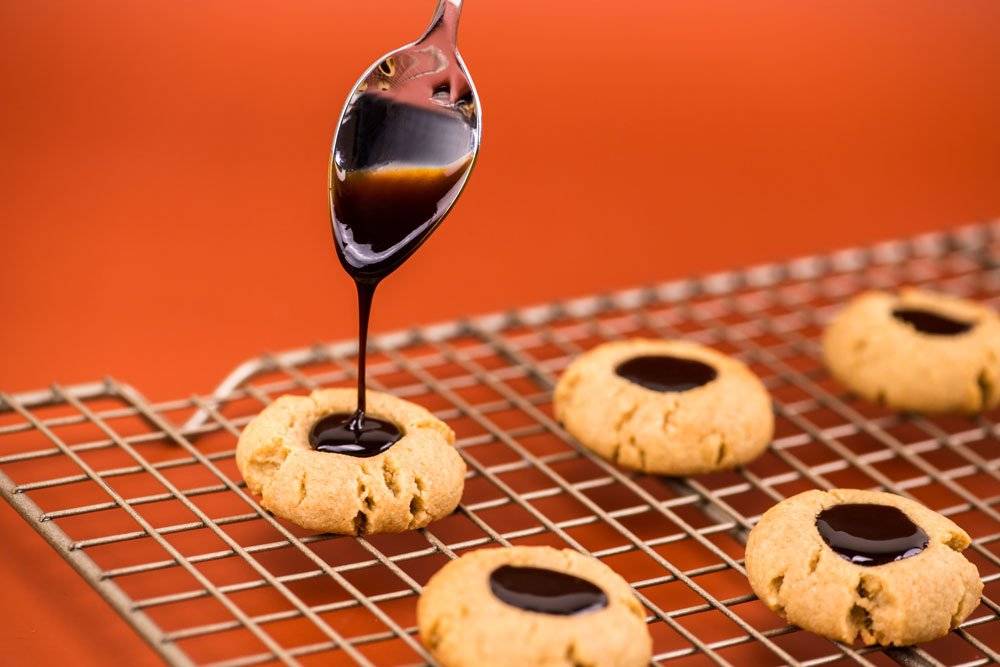 Enjoy a sweet cookie treat made with our yummy and healthy flax butter!
(Check back in here regularly for new Flax Butter recipes and ideas!)

INGREDIENTS

2 1/2

 

cups

 

almond flour

1/3

cup

 

maple syrup

1/4

 

cup

 

coconut oil

 

melted

1/8

 

tsp

 

salt

1/4

 

cup

 

caramel sauce

 or more as needed