This Avocado Chocolate Mousse is fool-proof decadence at its best. It's ultra-rich and creamy with a powerful chocolate flavor. No one will guess this 10-minute dessert is dairy-free, gluten-free, and vegan!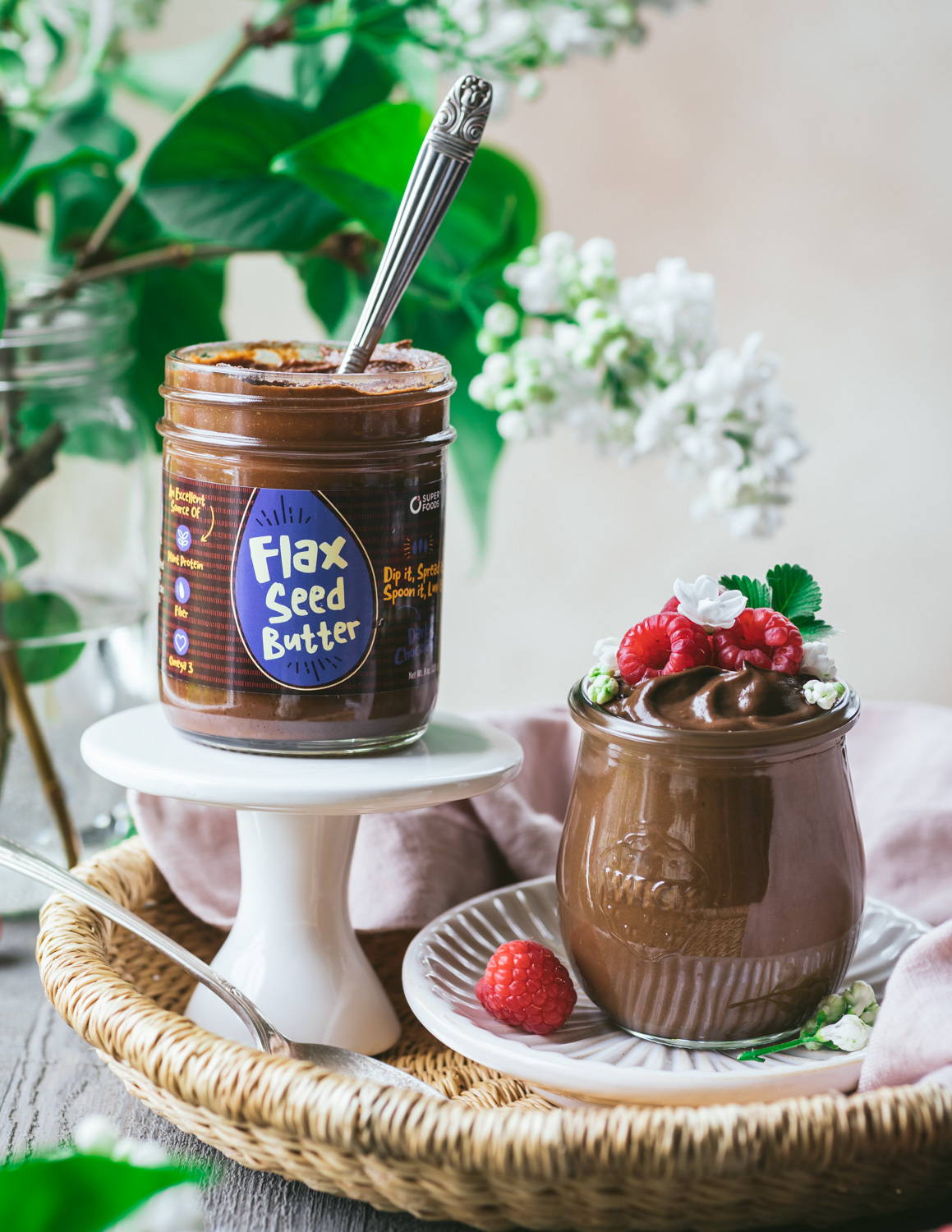 HOW TO MAKE AVOCADO CHOCOLATE MOUSSE
Plop your ripe avocados into a blender or a food processor followed by the milk, maple syrup, cocoa powder, vanilla, flax butter, and salt.

Blend at medium speed for about 30 seconds to combine your ingredients. At this point you can use the tamper to push the ingredients toward the blade or stop and scrape down the sides of the container. Continue to blend at medium building to high speed until the mousse is silky smooth and creamy. This may take a minute or more depending on what type of blender you're using.

Spoon the mousse into 4 glasses and top with fresh berries(optional)! Enjoy at room temperature or chilled.
Storage:
The mousse will stay smooth and creamy when covered and stored in the fridge for up to a week.
Notes:
This recipe has the sweetness of dark chocolate. If you like a sweeter mousse, use 1-2 tablespoons of additional maple syrup and 1-2 fewer tablespoons of plant milk.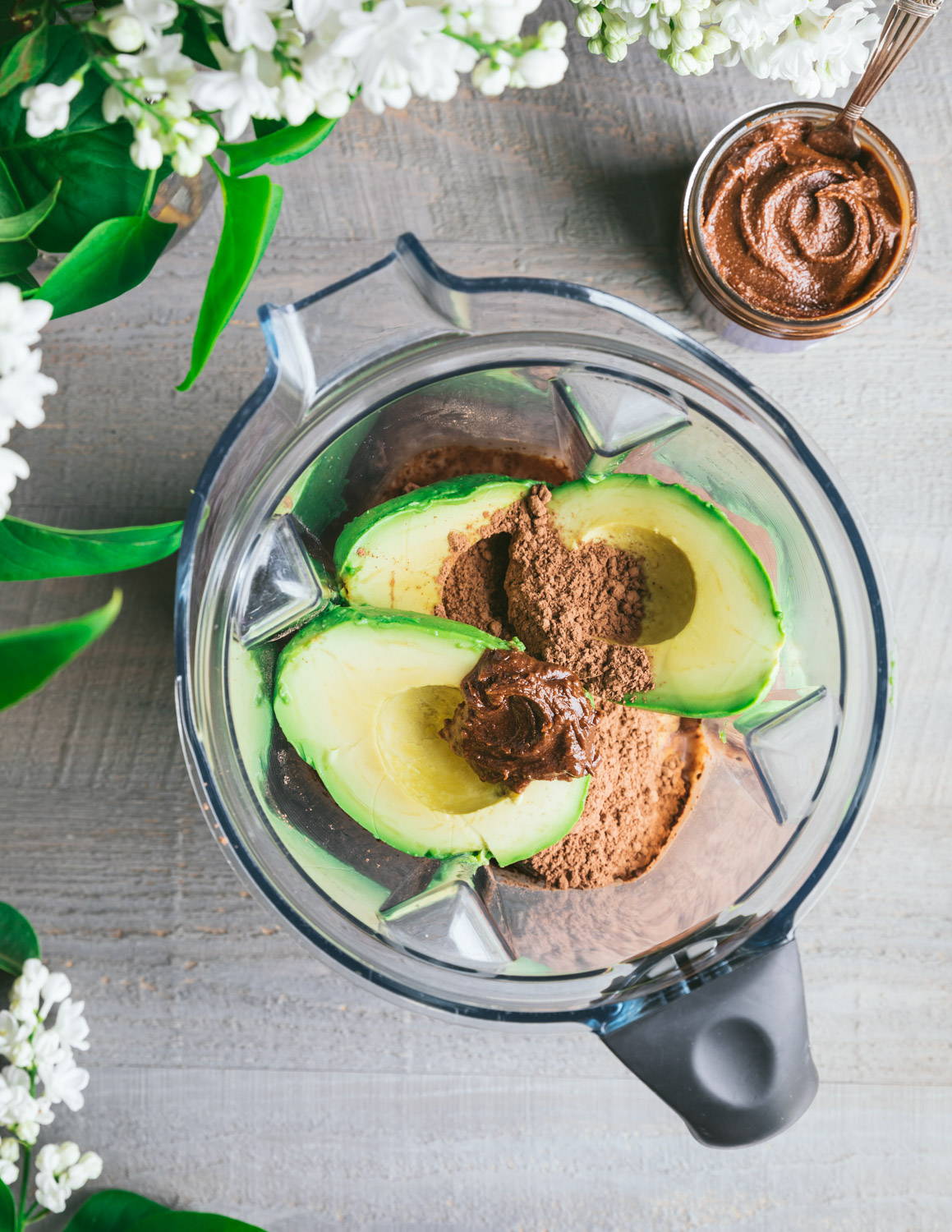 (Check back in here regularly for new Flax Butter recipes and ideas!)